Kelli Martinelli -
Ambassador & Marketing Manager
A lot of brands throw around the word "authentic" as if just by saying it, customers' hearts will instantly flutter and they'll become brand loyal from here to eternity. But authentic isn't some marketing buzz word, it's founded in real people, living their passions, and sometimes fumbling through them to whatever may be next. Authentic is the people who don't compromise their integrity for someone else's agenda or bottom line. Brooke Jackson is the embodiment of authenticity, sharing her knowledge, her passion, and her vulnerabilities in the high quality content she creates. She is accessible and aspirational, all in the same breath, spurring genuine audience engagement, and motivating others to live bigger.
Eric Reed -
Athlete Ambassador Manager
Brooke Jackson is the kind of go-getter you want to have on your creative team. Her engaging writing, excellent photography, and endearing personality all make her a highly valued contributor. From conceptualization to project completion, she is a dream to work with. Thanks, Brooke!
Veronica Cano -
Marketing Partnerships Manager
We had the opportunity to work with Brooke through our media partner StayWild to develop customized content to help tell our involvement at the REI Outessa retreats. Brooke was very easy to work with, quick and delivered high-quality content for us to utilize and share with our follower base. The posts that featured content produced by Brooke performed very well and were engaging with our follower base.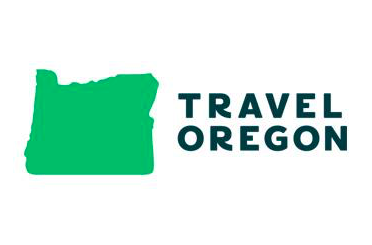 Sachie Yorck -
Publishing Coordinator
Brooke Jackson's storytelling goes beyond the parameters of an article. Her honest narratives are so compelling that you feel like you're in the kayak with her or that you can attempt the journey for yourself. She doesn't skimp on the details and is truthful about her experiences, offering a refreshing voice in the age of adventure writing. It was a pleasure to work with Brooke, and I look forward to continuing our collaboration.
Levi Hanssen -
Content Manager
Brooke was wonderful to work with. Professional, passionate and - most importantly - she produced a lovely, colourful feature which fit exactly into the type of content we were looking for.
A personal story from Brooke can hit you in the heart like a gust of sandy wind. She goes with purpose, integrity, clarity, and risky business. What she comes back with always hits the spot.
Guy Trombley -
General Manager
Brooke is one of those positive forces of nature that can make communications and events happen in good style. She worked here at the Mountain Shop doing just that. In front of a crowd of 800 people she has a sparky personality, an easy laugh and a quick wit. Thus, the women can improvise, even at the moment of challenge she does with confidence and self-effacing humor. All of that said, her photography and storytelling provide access to her more aesthetic sensibilities that blends her grace and charm with humor and insight. While we have never been on an adventure together in the wild my hunch she is that special someone who can curate just such an experience that carries thick memories.